Are you a fan of technology and innovation? If so, keep reading! Last week, the Owl Labs team had the opportunity to attend CES 2020, the leading consumer electronics show and the global stage for innovation.
Owl Labs' Meeting Owl Pro was recognized as a CES 2020 Winner in Best of Innovation for Robotics, and an Honoree in Computer Peripherals and Accessories. At CES, we demonstrated the capabilities of the Meeting Owl Pro, explored new technologies and innovations, and saw what's in store for the #FutureofWork.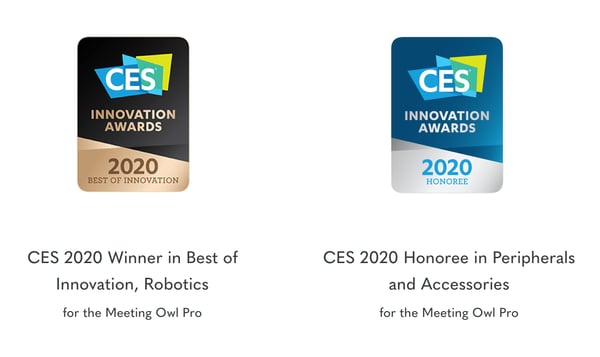 Ready to learn more about CES and the interesting technologies and startups we saw at the event? Let's dive in!
What Is CES?
CES stands for the Consumer Electronics Show it's owned and produced by the Consumer Technology Association (CTA)®. This multi-day event ran from January 7-10, 2020 in Las Vegas and hosted over 200,000 attendees.
It's a gathering place for those who are interested in consumer technology and CES is, "the global stage global stage where next-generation innovations are introduced to the marketplace". Throughout CES, you'll find creative companies and startups, advanced technologies, and innovative thinkers.
Owl Labs' CES Round-Up
The Owl Labs team was located in Eureka Park: CES' showcase that brings together the latest and greatest in startups. Here are some of the most interesting new companies and startup ideas from Eureka Park at CES 2020.
1. Miravel
Miravel cofounders Randall Shapiro and Riley Kuffner created The Simple Garden because they saw the need for, "bringing fresh produce, beautiful design, and sustainable living together into one easy and accessible package."
This hanging wall garden grows your herbs and plants automatically, and it even functions as an art piece. It's simple to use: pick a wood type for your garden, use the easy wall mounting kit, and choose seeds from your seed square starter pack to get planting. They're great for urban communities and allows you to grow and eat your own food. Plus, you can grow anything from greens and herbs to succulents and flowers.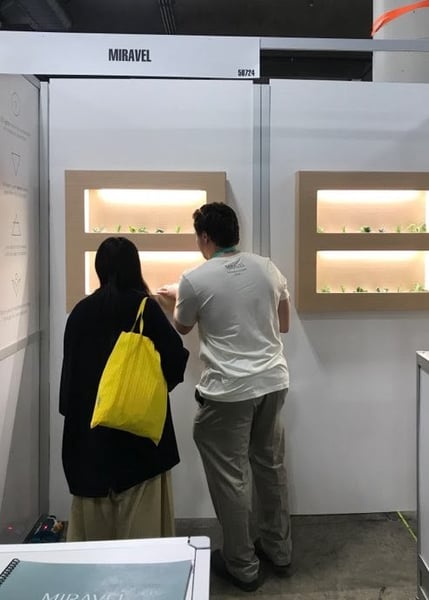 2. Go Dogo
Raise your hand if you're a dog owner! For those who care about their pups, Go Dogo is a high-tech home entertainment system for your dog where they can solve challenges and are rewarded with a treat in return.
Not only does it adapt to your dog's learning pace, but it also provides audio feedback, like "Good boy!" or "Good girl!" when they solve a task. This interactive system is a mental work out that'll keep your dogs mentally fit and entertained! Check out Go Dogo's Indiegogo page to learn even more.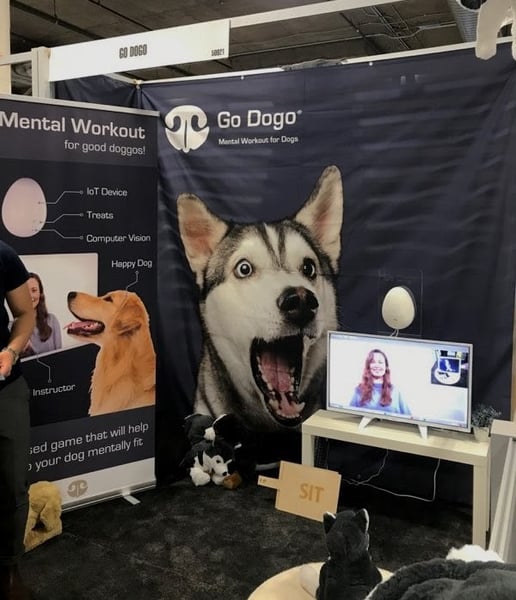 3. Sepura
Make your kitchen more eco-friendly by replacing your garbage disposal with Sepura to eliminate food waste. Sepura is a "sustainable alternative to garbage disposals with none of the hassles of composting" and with a push of a button, solid food waste is separated into an orderless, sealed collection center.
A light indicates when it's full, and it's also self-cleaning. Sepura fits all kitchen sinks, it's urban-friendly, and it's great for all home and apartment types.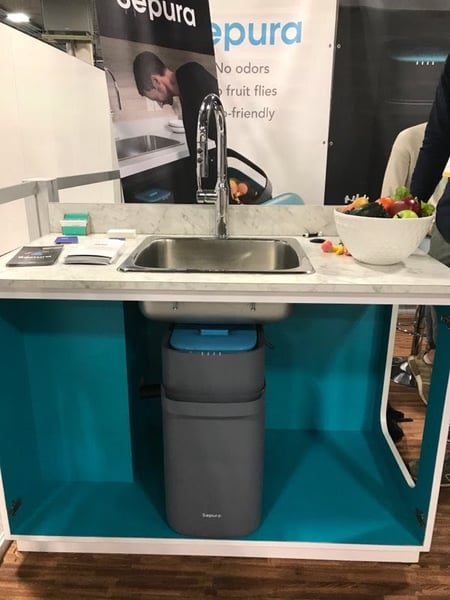 4. La Luer
La Luer is bringing technology to skincare together. Its core product, the Mira System, is a compact device that provides a complete facial routine: detox, tone, lift, and infuse with ultrasound and LED lights.
Different LED light colors target problem areas like fine lines, wrinkles, blemishes, and imperfections. After each treatment, your skin will be plump and revitalized.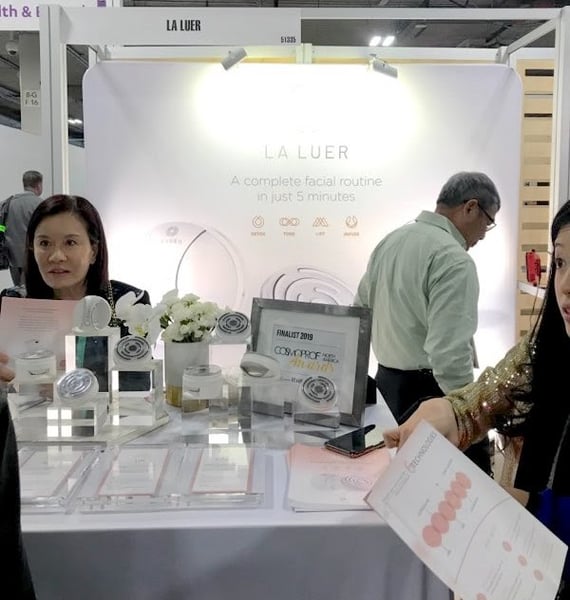 Innovative technologies like the ones we saw at CES will change the way we live and work for the better. The #FutureofWork is here, and we can't wait to see what's in store for the rest of 2020. If you're ready to experience the future of work for yourself, check out the Meeting Owl Pro and its smart meeting room features.