Remote friendliness and flexibility are the most sought-after work perks there are, and the best employers have updated their policies to reflect that. Employees are welcome to work from home, from the office, or a combination of both.
Throughout 2021, as offices tentatively re-opened (and re-closed, and reopened again), workers tried out a variety of ways of working. Some ventured back to the office, while others hunkered down and invested in their home offices. And by 2022, they'd learned what works for them — and it's looking like remote and hybrid work aren't going anywhere. This year, the number of workers who want to work remotely increased 24% since 2021, and 16% more opted to work hybrid. And 24% fewer workers showed an interest in working at the office.
All of this means that hybrid meetings are the way of the future — but only a third of companies report having upgraded their video conferencing technology since COVID hit. But without the right tech, hybrid meetings can be frustrating. There are often audio delays, microphone feedback, video and audio cutting out, repetitive questions, and obstructed and blurry whiteboards — it's just not ideal.
It's in every company's best interest to invest in video conferencing hardware and software that make those meetings go smoothly every time.
We'll get into the 9 types of video conferencing hardware that help ensure that every employee, no matter if they're in the room or around the world, feels seen and heard on every single call.
The Best Video Conferencing Hardware Tools to Use in Meetings
1. Meeting Owl 3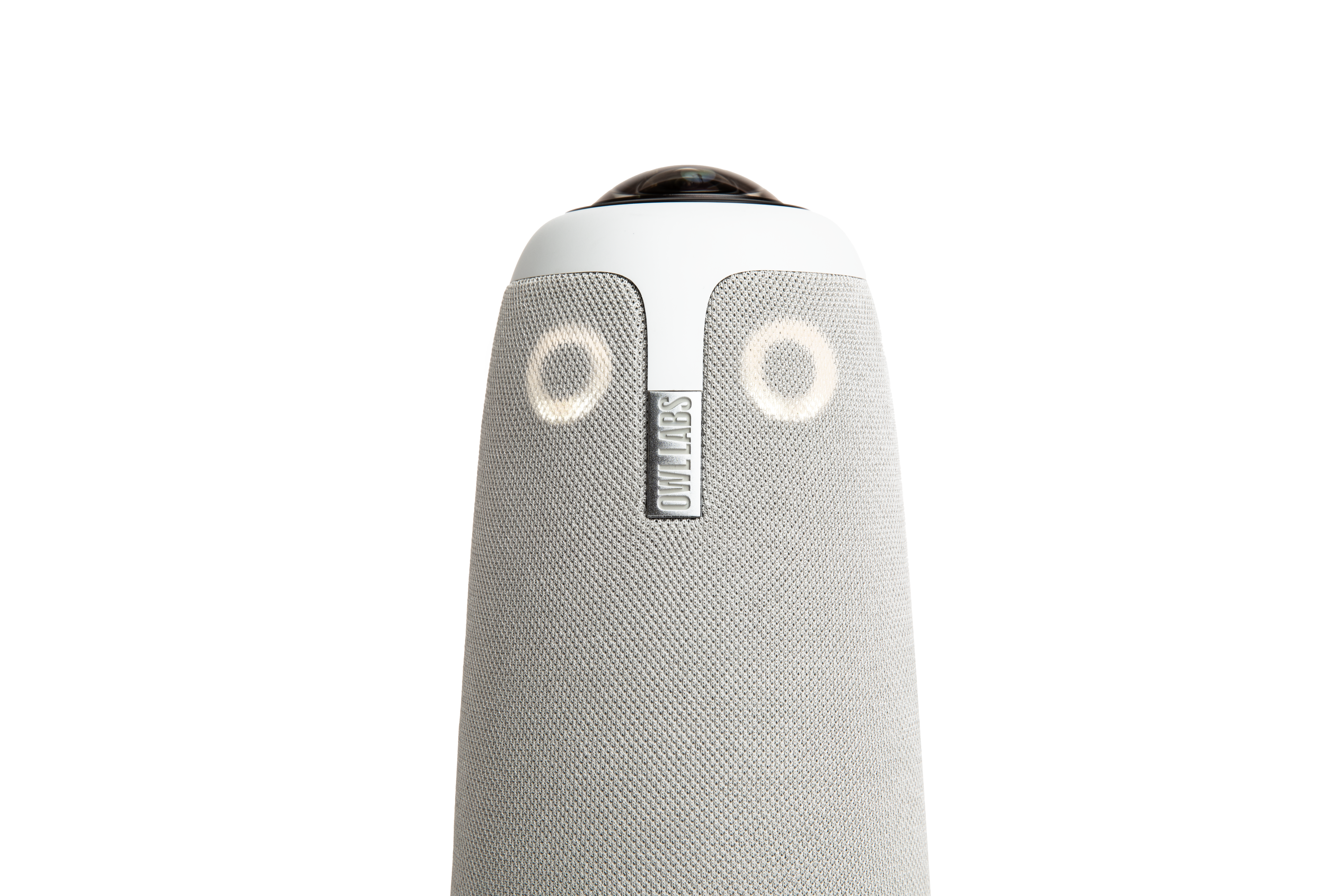 The Meeting Owl 3 is a best-in-class, all-in-one video conferencing solution that's built specifically to meet the challenges of hybrid meetings and make them go seamlessly every time.
The Meeting Owl 3's 360° camera, speaker, and microphone work together to highlight whoever's currently speaking while still showing the whole room in a panorama at the top of the screen. It's powered by the OIS, or Owl Intelligence System, which detects the volume at which each person speaks, and the speaker levels out audio so there are no more jump-scares at an overly loud microphone — and no more having to ask quieter speakers to repeat themselves.
Using an all-in-one hardware device also saves you money by combining devices into one package, as well as simplifying the whole experience of setting up a meeting. Without having to install and configure multiple devices to run with each other, you'll get your meetings started more quickly and easily.
The simplicity of a device with a camera, microphone, and speaker together provides an effortless experience that anyone can use. Additionally, the Meeting Owl 3 is a plug-and-play system, so all you have to do is insert a USB cable into your laptop to get started.
2. Laptop
Most laptops have extremely high-definition webcams that would have been unheard of ten years ago, and their microphones and speakers are often good enough to run decent hybrid meetings — especially the 2022 MacBook Pro or the Lenovo Yoga.
But the downside of running a meeting off a laptop, especially if there are multiple participants in the same room, is the risk of microphone feedback if someone unmutes at the wrong time. And having several people huddle around one laptop isn't the best meeting experience, either.
But if you've got a Meeting Owl 3, all you have to do is connect one laptop to the Owl, and no one else in the room even needs to use their laptop to join the meeting, because there's no need for their personal webcams or mics.
3. High-definition TV
TVs are crucial for every meeting room where hybrid meetings will be hosted. Having everyone sit in a room together to just look at their own laptops (and fear unmuting at the wrong second) just isn't a great experience.
You'll want to be able to see all of your remote participants in the meeting clearly, so investing in a superior TV is very helpful. You'll want one that's large enough for those in the back to view easily, as well as having an ultra-crisp display for specific detailed designs or other items you may be reviewing. TVs with smart capabilities are a plus but not entirely required if you're going to be using an HDMI cable or others to connect. Although if you want to cut cords, being able to wirelessly connect and cast to your TV is an added benefit.
Your TV choice also depends on the size of your conference room. Use your budget effectively by getting one that fits well into the room, not for the largest one you can find. Placement is also key for achieving the best results; too close and you'll strain your audience's eyes, but too far and they'll have to squint. We recommend the LG Electronics 65UK6300PUE 65-Inch 4K Ultra HD Smart TV.
And with the Meeting Owl 3, you can cast or connect the Owl to the TV easily, so the next-level video conferencing interface can be better seen by everyone in the office.
4. External speakers + microphones
Although you might believe that a TV alone will produce the sound you need, that often isn't the case. In order to fill your room with sound, an external speaker and microphone combination can make a big impact.
And an external microphone is another essential tool for video meetings. Relying on a laptop microphone to pick up sound is usually insufficient, especially with multiple in-room participants sitting further away from the laptop. With an external microphone, you'll be able to minimize voice echoing and keep your focus on your meeting at hand.
Overall, it's still a better experience to use a dedicated, hybrid-friendly all-in-one system like the Meeting Owl 3, but adding external speakers to any meeting setup can be a helpful first improvement.
5. Expansion Mic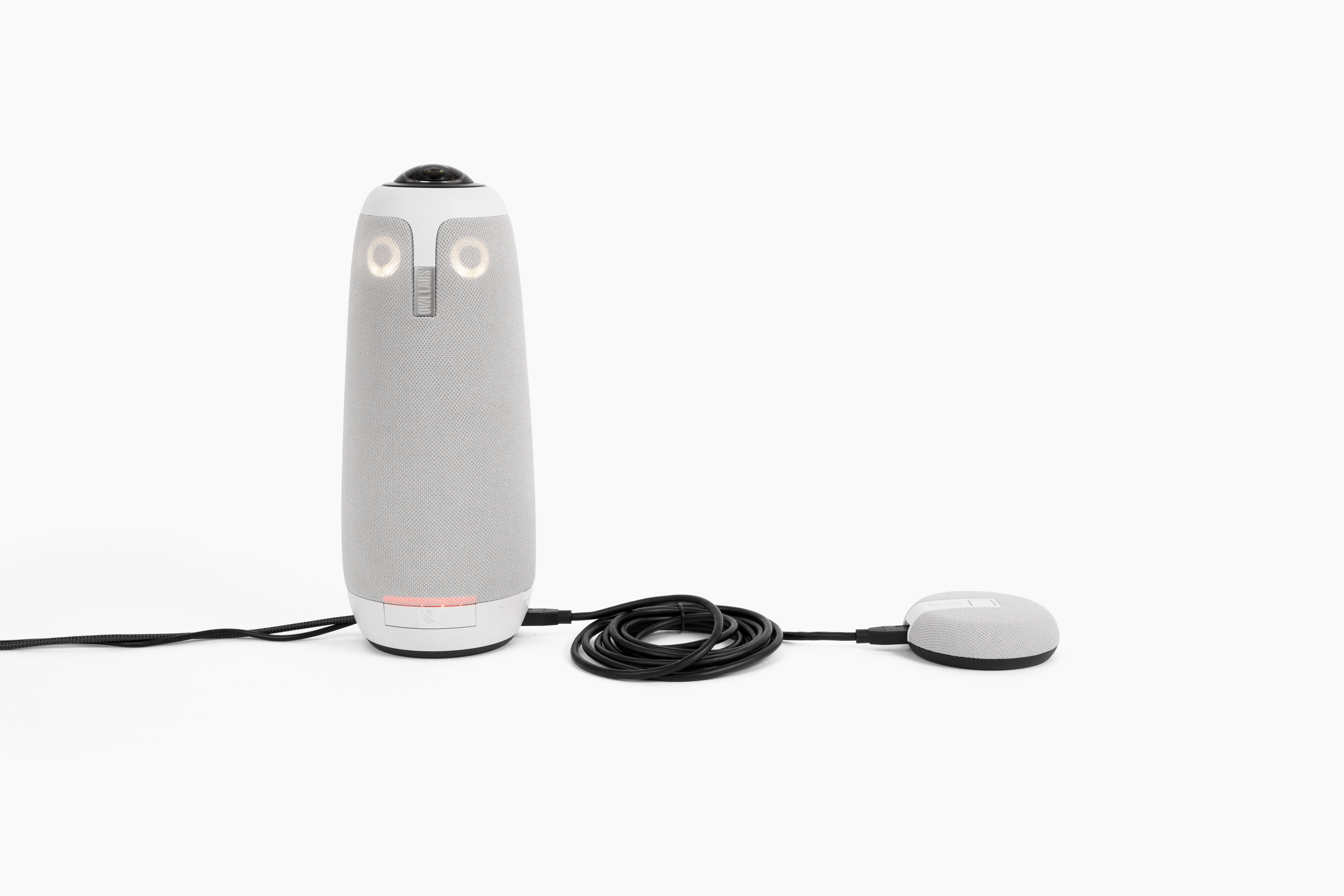 The Meeting Owl 3 has an impressive audio radius of 18 feet, but for large boardrooms and conference rooms, you might need a little extra range. That's what the Expansion Mic is for.
It adds an additional 8-foot radius and can be placed further along the table to make sure every single in-person attendee can be heard by remote participants.
6. Whiteboard Owl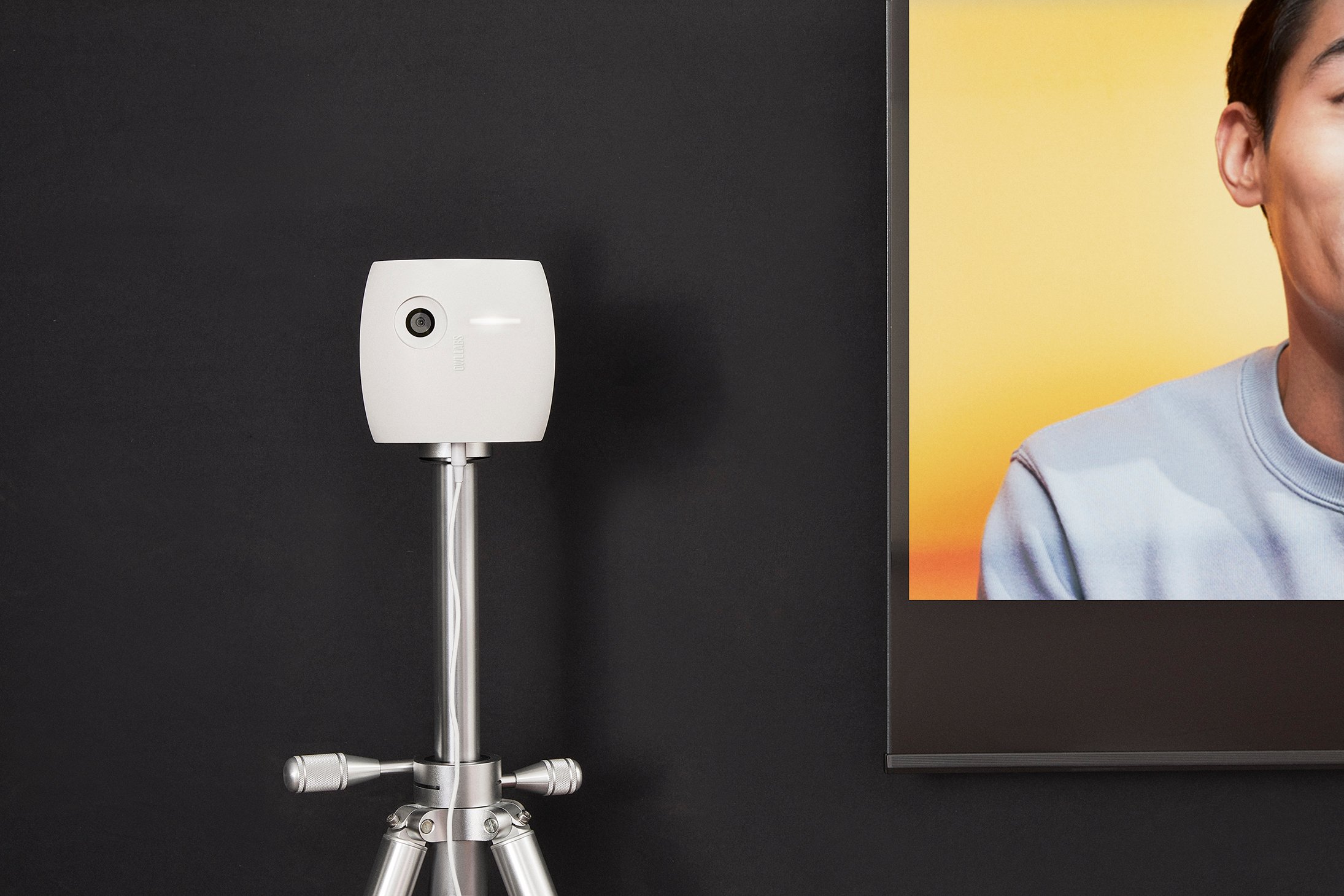 Whiteboards emerged as a surprising challenge once hybrid meetings became more popular. In-office attendees can see a whiteboard just fine, but unless there's a camera pointed right at it, remote participants are left to guess what's being written on the board. And even if they can see the board, it's often blurry or hard to read.
That's why Owl Labs created the Whiteboard Owl, a dedicated whiteboard camera. It increases the clarity and saturation on the whiteboard so any remote participant can actually read it — while still watching the speaker and not missing out on any detail.
The Whiteboard Owl can also show the whiteboard clearly even when an in-person attendee is blocking the view by automatically making the speaker transparent.
7. Hardware security
Video conferencing hardware is an investment, and if you want to protect your Meeting Owls from theft (or even from being knocked over), our K-Lock Adapter is the perfect accessory. It screws to the bottom of the Meeting Owl 3 and adds a standard Kensington T-bar lock slot. It also helps keep cables organized.
8. Router
Your tech is only as strong as your weakest link, and in an office, that can often be the internet. Avoid grainy video and lagging speed that ruins your productivity by investing in a high-quality router. You'll have a seamless connection to run video conferences easily and clearly, while never worrying if the folks on the other line can see or hear you.
For small to medium offices, we recommend the Netgear Nighthawk X10, which can easily handle up to 45 devices and cover an area of over 2,500 square feet.
Video conferencing hardware keeps your teams connected — wherever they are
Many companies have done a great job of meeting the moment and adjusting to employees' changing needs when it comes to remote work policies. But where many companies are currently still lagging is on their tech upgrades. Hybrid meetings need hybrid-specific tech to run as smoothly as possible, letting your employees focus on their work and not on whether or not anyone can even hear them.
Investing in your hybrid meeting video conferencing hardware is investing in the employee experience — and in the future of your company.